IT'S A JUNGLE: TAT PRODUCTIONS BRINGS ITS HIT CARTOON TO THE BIG SCREEN
Image Courtesy of TAT Production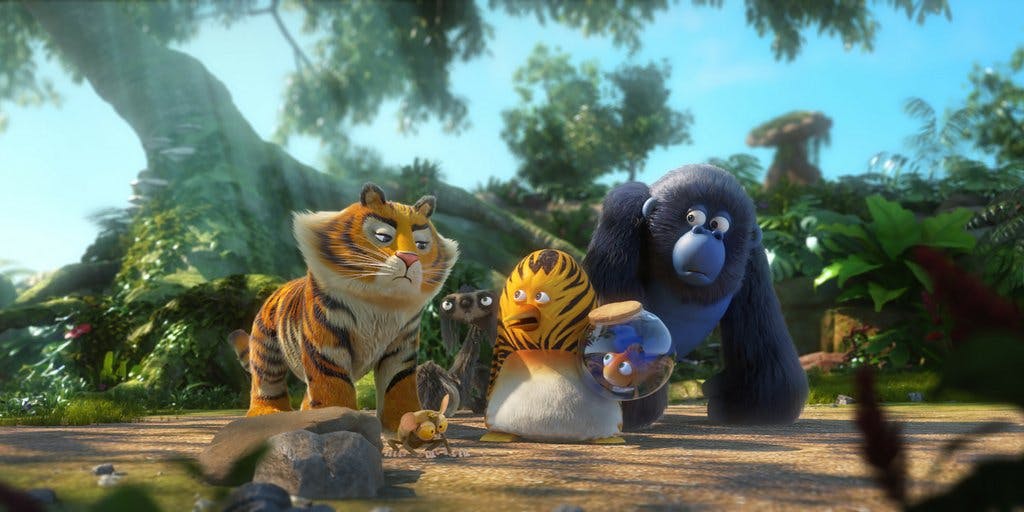 The Jungle Bunch: The Movie sees the studio expand in both ambition and render needs, but Deadline helps keep things in check. What do you call a cartoon about an anthropomorphic penguin who thinks he's a kung-fu master? Well, hilarious – but more specifically, it's called The Jungle Bunch, and it's the work of TAT Productions in France.
TAT, founded by David Alaux, Eric Tosti, and Jean-François Tosti in 2000, first focused on stop-motion animation for commercials and shorts. They then entered CG animation in 2009 with a couple of TV films, including the first Jungle Bunch TV movie, and quickly found success. When that led to a 52-episode order for two seasons of The Jungle Bunch to the Rescue!, the studio ramped up significantly from a typical range of 15-30 artists to 80-120 at any given time.
That momentum hasn't slowed down in recent years, as The Jungle Bunch is now seen in more than 40 languages in over 200 territories around the world, and the studio won an International Kids Emmy Award for their work. Furthermore, TAT just released the feature-length The Jungle Bunch: The Movie in cinemas, with three more CG animated feature film projects in the works.
With that rapid and sustained growth has come a need for more oversight and management of its increasingly large rendering load. That's why TAT Productions turned to Thinkbox Deadline to help them continue growing and take on the immense challenge of crafting enthralling full-length features.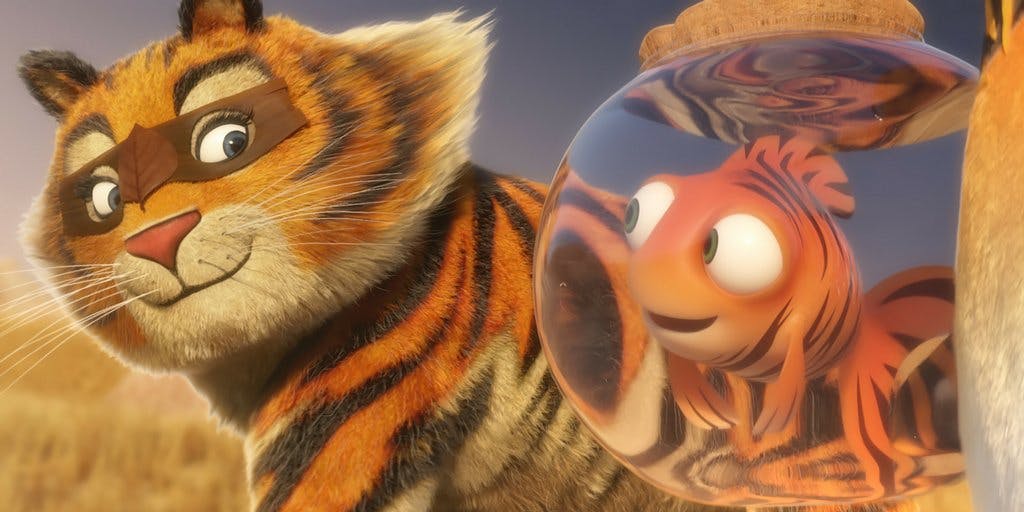 A BUNCH OF RENDERS
TAT Productions first adopted Deadline back in 2012, when in the thick of production on The Jungle Bunch to the Rescue! With a 52-episode order of the 11-minute TV series staring them down and the need to produce one episode per week, they knew that they needed to find a solution that would handle the load.
"We needed a really strong and safe render manager, in which we could queue a lot of jobs," explains Romain Teyssonneyre, the studio's technical director/CG supervisor. "At that time, we didn't really know what a real queue manager was. Now we know it is worth it."
"With the ability to customize the interface, filter jobs, group jobs by shots (batch name), create a video of each sequence rendered, send reports by email, and so on, artists quickly understand and appreciate the power of Deadline."
TAT works in Autodesk 3ds Max with common plugins like Vray by Chaos Group, ForestPro, Ornatrix, and FumeFX, with all compositing done via AfterEffects. Teyssonneyre says the team has plenty of internal scripting and custom development throughout their pipeline. His own role is to enhance the pipeline and increase efficiency throughout the studio, including working closely with artists to optimize their time. "Optimization never ends," he adds with a smile.
As well as render management, Deadline operates as a service to help them install and maintain plugins across workstations and render nodes. "We wrote dozens of batch scripts that let us deploy to over 200 machines in two clicks," Teyssonneyre asserts. As the team scales upwards of 7,000 jobs during crunch time, the flexibility to automate processes with scripts has become vital to their studio workflow.
In total, they have 80 workstations and 40 onsite render nodes, with another 110 render nodes relocated off-site to reduce their physical footprint and impact on air conditioning needs. For now, they're strictly using physical machine rendering, but Teyssonneyre believes that cloud rendering is obviously the future. It's something they may need to tap into as the studio's workload increases, as they've actually run out of physical space for further nodes. And their render demands are only growing thanks to a significant shift towards lengthier CG animated films.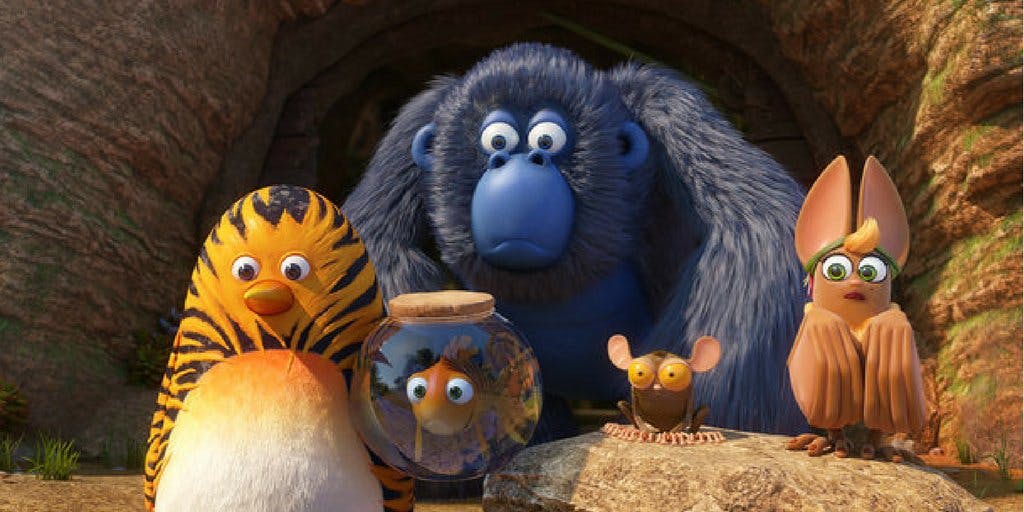 DEADLINE'S ADVANTAGES
Just released this summer, The Jungle Bunch: The Movie marks TAT Productions' pivot into feature-length animated films, and was easily the studio's largest project to date. Production spanned 18 months, including six months of 3D rendering, and Teyssonneyre admits that it "was very intense" for them—he estimates that some 15-20 million images were generated along the way.
"We have heavy scenes, with a lot of vegetation, fur, many characters, sometimes crowds, and sequences with heavy effects – like a burning forest and a beachfront," he says. Deadline was tapped for 3D renders, as well as After Effects shots and simulations from FumeFX, Phoenix FD, and RealFlow.
Teyssonneyre says it doesn't take long before artists are seeing real benefits of Deadline. "With the ability to customize the interface, filter jobs, group jobs by shots (batch name), create a video of each sequence rendered, send reports by email, and so on, artists quickly understand and appreciate the power of Deadline."
NO LIMITS
Deadline is such an integral part of the pipeline now that they've brought on a 'render master', who helps take the load off of the lighting team by checking errors and reports. TAT also sees a huge benefit from Deadline's analytics and reports which help the team adjust their render expectations to save time and avoid last-minute scrambles in the future.
"Deadline helps us a lot with statistics. All of the job stats help us to refine our theoretical rendering time, which at the moment is six hours for the final frame. All of the slaves' statistics help us to manage the render farm, farm overview as well as peak and average RAM usage," says Teyssonneyre. "We have a part of our render farm that is not onsite – mapped paths and drives being applied to regions helps us a lot with that."
As TAT Productions continues to scale up to meet the challenge of producing full-length films, Teyssonneyre takes comfort in knowing that Deadline can handle their growing render needs. Furthermore, he knows that Deadline supports their newest tools in the pipeline, such as Houdini, Shotgun, Nuke, and Clarisse, so he'll be able to focus on ensuring that their artists work as efficiently as possible to deliver dazzling films for all the world to enjoy.
"All of the new software we integrated (or planned to integrate) into our pipeline is already supported by Deadline, so I know I won't be in trouble on this side," he affirms. "I don't feel like we have reached any limitations yet."