Saddington Baynes delivers for Honda with AWS Deadline
Image Courtesy of Saddington Baynes
Now Silicon Valley has tackled the flying car, it feels the future of automotive technology is closer than ever. Each new generation of vehicle that rolls from today's showrooms contains additions and enhancements that, a few scant years ago, would have belonged to the pages of sci-fi. Our vehicles are now near-autonomous robots, fitted out with an inventor's laboratory of high-tech gadgetry and technology intended to make driving safer, easier, and more reliable.
Drivers may not understand the algorithms and circuitry that power these innovations, but they do want to know exactly how they improve driving quality and prevent unwelcome collisions.
That's what Honda Motor Europe and UK-based agency DigitasLBi set out to communicate with the recent Real View Test Drive campaign: a series of web films that present the technological features that power Honda's latest vehicles in an easy to understand format.
 
DigitasLBi enlisted the London-based creative studio Saddington Baynes to shape the look and feel of the campaign across 20 short films and nearly 60 minutes' worth of video, blending live video, CG, and motion graphics. 
The rendering requirements were large and demanding across such variety of content. To reduce complexity, Saddington Baynes turned to its render manager of choice, Thinkbox Deadline. Using Deadline's deep and flexible toolset, the team ensured its on-site render farm was efficiently utilized, optimising output and opening more time for creative refinement.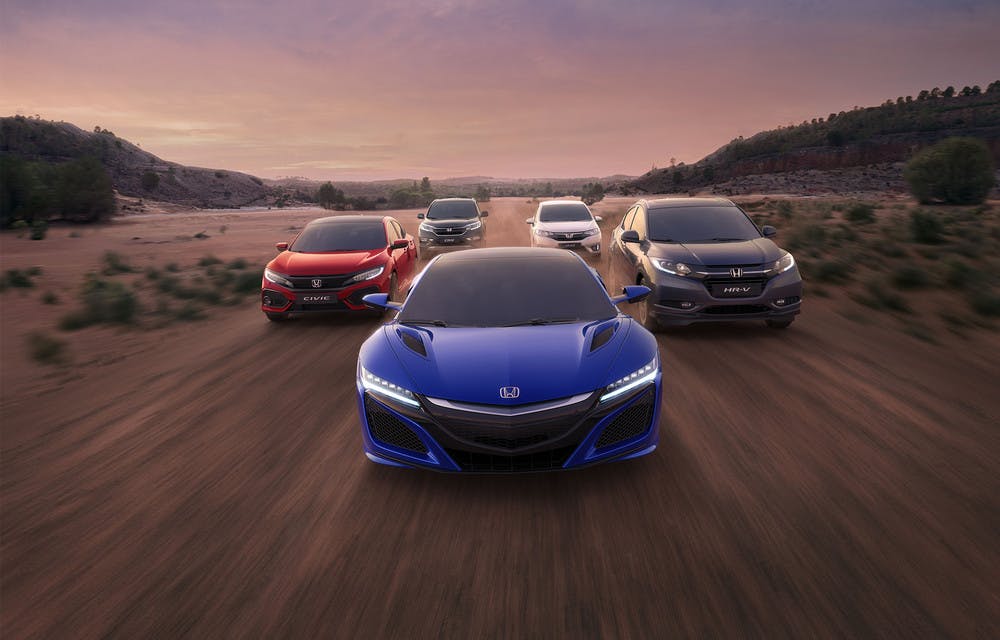 REV YOUR ENGINES
Saddington Baynes has been in business for over 25 years. Established in 1991, the studio was one of the original pioneers of digital retouching, and has since established a storied heritage of innovation in the creative marketing space. 
Clients like O2, Strongbow and Google make up Saddington Baynes impressive roster, and the output is diverse; visuals like bioluminescent sneakers and modernized M.C. Escher's stand out among a very colorful portfolio. "We're in the business of making moving imagery – that is, imagery that moves people," says James Digby-Jones, Executive Creative Director.
The Real View Test Drive campaign particularly embodies this maxim, given the thinking that underpinned the creative process.
The 20 short films cover the Honda HRC, CRV, Jazz, and Civic models, with the ultimate aim for them to be shown across 22 markets in 17 languages. "Honda had a dual mission with the campaign: to take a very humanistic approach and reveal how each vehicle's functionality can be used in everyday life, but also to position the company as being at the forefront of technology," explains Andrew White, Creative Director at Saddington Baynes.
The videos explain each technological advancement with clarity, conveying the benefits in an unambiguous and easily grasped visual style. They also do so in full-CG fit-to-brand environments, which convey the aesthetics and 'feel' of the Honda marque.
Saddington Baynes achieved this distinct look via its unique research and testing process; Engagement Insights™ which used implicit neuroscience techniques across large demographics of respondents to support creative decisions. 
Using Engagement Insights, Saddington Baynes established the look of the videos' virtual showroom, which was to ultimately be rendered in Deadline…
FIRING ON ALL CYLINDERS
"This was a huge project, and we were working within a very compressed timeframe," recalls White. "From a CG point of view, the team needed to be super efficient with setting up their files. Getting test renders off and into comps was really important so that we could check mattes, masks, and contact shadows. We needed to make sure everything was working correctly, and do that fast and efficiently."
As the backbone of Saddington Baynes' rendering workflow, Deadline has ably guided the studio through such challenges for many years. It's a critical tool, helping the team make the most of its resources while juggling projects using different computing environments, while also making sure any productivity-crushing rendering errors are avoided.
 
"Technology enables creativity. It really takes the brakes off the artist, allowing them to be creative and not spend hours of time problem solving technicalities," asserts Digby-Jones. "We've used Deadline for many years now, and it serves this purpose perfectly, enabling our artists to get on with the core task of creation. The toolset just gets better and better, and we have even developed our own solutions off of it."
 
With enormous data processing needs – including renders in 16K resolution for certain projects – Deadline is critical for keeping Saddington Baynes' render requirements within manageable parameters. Furthermore, Deadline's flexible integrations with the team's other software packages, including V-Ray, Cinema 4D, Nuke, and Houdini, makes it fit perfectly into the pipeline puzzle.
 
"Deadline is the tool that we need to be able to deal with that kind of data," says Jared Auty, Lead Pipeline Developer at Saddington Baynes. "Deadline enables artists to just get on with their art."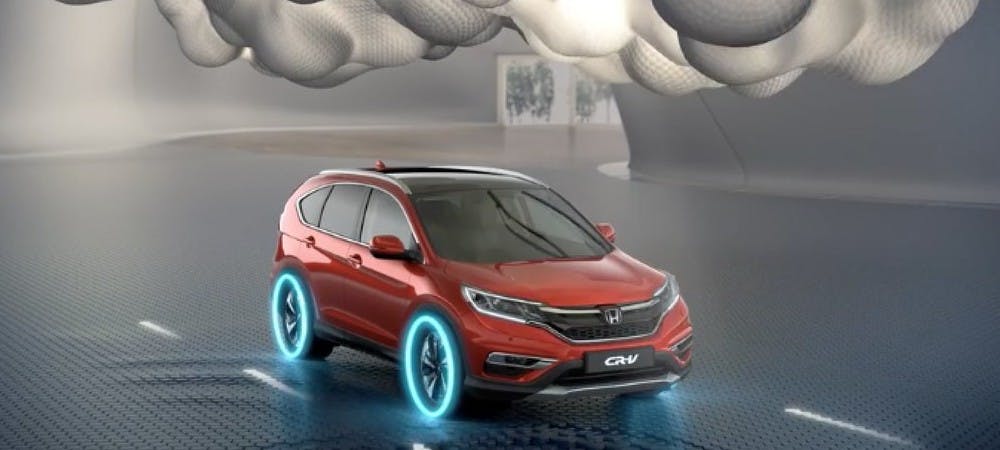 CRUISE CONTROL
Deadline presents a great many benefits to White and team, but the biggest comes in quality control: the ability to avoid rendering errors, and – if they do pop up – to handle them with ease and efficiency. Via its robust error checking, Deadline gives the Saddington Baynes studio a heads-up whenever something seems amiss. This gives the artists valuable time to get their files in order, before resending them for rendering. 
Artists can use the error logs to quickly dissect and address any issues, or flag jobs if they error regularly so that the rest of the rendering load can continue. This means less time worrying about the nitty-gritty, and more time iterating on renders, ensuring the optimum final output.
 
"Deadline takes care of all of this in the background," says White. "You submit your file and it sends you an email that tells you when it's finished – it's that simple. Deadline doesn't complicate matters – it's designed to be the most streamlined piece of software to get the job done."
Auty also praises Deadline's scalability, with the capacity to pump up or dial back rendering capabilities via outsourcing and cloud rendering, particularly via Amazon Web Services: "It allows us to only spend the money when we need to dial up, and not have equipment sitting idle. We can keep our costs to a minimum using that approach."
 
This means that Saddington Baynes can take on large projects like Honda's Real View Test Drive campaign without fear of coming up shorthanded when it's time to render – the capacity is there when it's needed.
"I don't see how the project would have been possible without Deadline," says White. "I've never really come across anything that's as robust. It's never been a question that it's a core backbone to how we work."
 
"Deadline really gives us the confidence to pitch for any kind of project, at any size that we want to," concludes Digby-Jones. "It's a rock-solid, stable backbone to what we do, and it means we can take on anything. The sky's the limit."