DEADLINE POWERS THE VR EXPERIENCES OF TOMORROW WITH NOZON
Image Courtesy of Nozon
It was a long time coming, but VR truly landed in 2016. The Oculus Rift, HTC Vive, Gear VR, PlayStation VR and Google Daydream all burst onto the interactive hardware scene, vying for users' attention in an increasingly busy marketplace.
But VR is still not without its issues. For every groundbreaking experience that pushes the limits of traditional digital entertainment, there come problems with motion sickness, framerate problems, and a general lack of fidelity.
Nozon is one of the companies finding innovative new ways to put these issues behind us and unlock the true potential inherent in VR.
With its PresenZ engine, Nozon has found a way to produce 360-degree experiences using traditional rendering engines, and then take them to the next level by implementing features like head-tracking and room-scale movement. The kicker? These are pre-rendered rather than real-time environments, making for near to photorealistic worlds that are some of the closest to real-life that many have ever experienced.
"Deadline allowed us to build our own tools around the pre-existing cloud support, which no other solution offered" 
In the course of developing these tools and the virtual worlds that showcase the power of PresenZ, Nozon has found a deep need for a pliable, adaptable, and reliable render management solution. Thankfully, with the implementation of Deadline, the team has massively streamlined its pipeline, enabling Nozon to focus on the bigger picture rather than lose focus on the more intricate details.
A SENSE OF PRESENZ
There's nothing quite like PresenZ. Stereoscopic 360-degree VR experiences are very common of course, and are now used for everything from short films to commercials, big movie tie-ins and music videos. However, with the standard stereoscopic approach, everything is viewed from a fixed location: you can pivot around the scene from your single vantage point, but you can't actually move. It's a technology issue – and one that Nozon aims to solve.
"Virtual reality is an amazing medium – we truly believe in it, and wanted to see how we could use the new-generation head-mounted displays to create immersive movies," explains Gaël Honorez, Lookdev & Lighting Supervisor at Nozon.
"However, after testing 360-degree stereoscopic rendering methods, we found that the quality wasn't high enough to engender a completely immersive feeling – not to mention that it also caused cyber-sickness due to the lack of positional tracking," he continues.
"Deadline was used to render the project and manage all of the cloud work"
Furthermore, Nozon had another problem with the traditional approach to VR. Real-time engines require a lot of tricks to make a scene run at 90 frames per second, not to mention demanding a very specific pipeline. And even when these demands are met, the image and animation quality are still far from what Nozon was looking for as filmmakers.
"This is what we intend to solve with PresenZ," says Honorez. "We're offering a way for users to experience positional tracking and incredible image quality, all at once."
How can Nozon achieve this? As opposed to the real-time, game engine-like environments built for the average 360-degree VR experience, PresenZ uses pre-rendered footage. Not only does this approach maintain image quality, allowing for significantly more visual detail; it also means that creators can implement full positional tracking capabilities. PresenZ also supports the "room-scale" approach of the HTC Vive headset, enabling users to physically walk around in a 360-degree experience in immaculate detail.
"Deadline allows us to expand our computing power with a single click"
There's another big advantage for creators, too: you don't need a VR-specific pipeline to run your footage through PresenZ. It works with traditional offline renderers like Arnold and V-Ray, enabling studios to jump right into VR creation without overhauling their familiar, time-tested render pipeline for traditional CG media.
"You don't need to adapt your pipeline to render a scene with PresenZ; you don't need to worry about scene complexity or texture sizes; and you can use any kind of source material as long as it fits inside a 3D package," affirms Honorez. "Thanks to this, unlike 360-degree rendering, you have a perfect stereo view on every angle. It really takes VR to the next level."
Of course, the rendering needs are huge – and that's where Deadline comes in.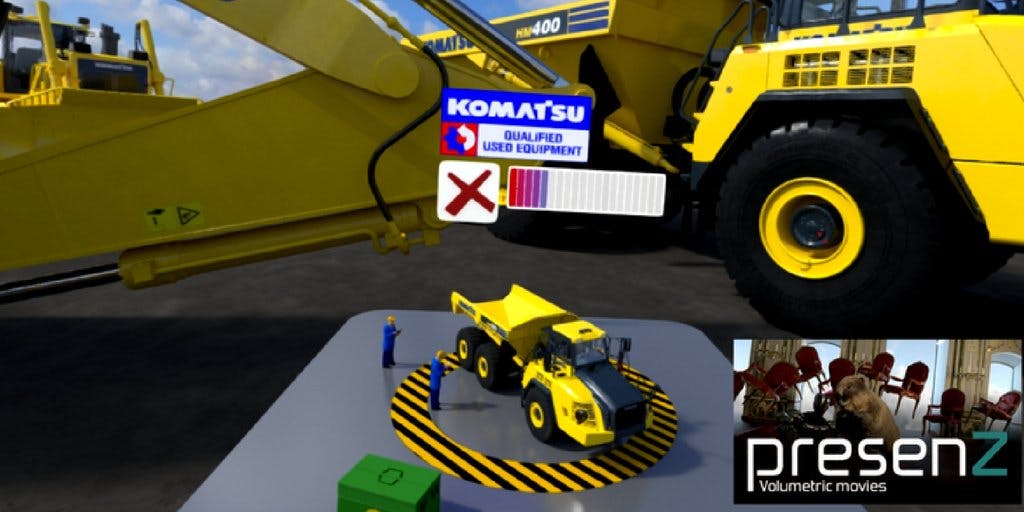 OUTSIDE THE BOX
Nozon sees PresenZ as the key that will help transform virtual reality experiences, moving past the brief, fixed-position 360-degree apps we're seeing today and towards a place where the medium can fully embrace interactive films and documentaries.
And Nozon is not only building the tech, but also using it to create dazzling apps for clients. To help facilitate that process, Nozon switched to Deadline to manage its internal rendering needs.
"We were seeking a viable cloud rendering system, and existing 'all-in-one' solutions were either too simple or not adapted for our requirements," says Honorez. "Deadline was different – it allowed us to build our own tools around the pre-existing cloud support. That's something that no other solution offered: the ability to mold the software around the kind of way we like to work."
This ability to customize the Deadline experience was a strong deciding factor for Nozon, and they've certainly made use of the feature: the studio has since developed approximately 25 custom plugins in just a few months' time.
"I like automation, and the level we could achieve using the Python plugin in Deadline with our asset manager is crazy" 
Honorez praises the fact that Deadline's API is built entirely on Python and that "there is no 'black box' inside" to complicate the process. In fact, the team's eye for customization has seen Nozon enhance a lot of Deadline's features around automation, streamlining its pipeline to a great degree.
"I like automation, and the level we could achieve using the Python plugin in Deadline combined with our asset manager is crazy," he says. "If we were to push it to the limit, I couldn't see any technical problems with triggering a chain of events, starting with an animator publishing a new animation for a shot, immediately regenerating the cloth/fur simulation, then updating the lighting scene, rendering it, outputting the compositing (as long as pre-existing scenes are present) and putting it in a daily review edit, all without any human intervention."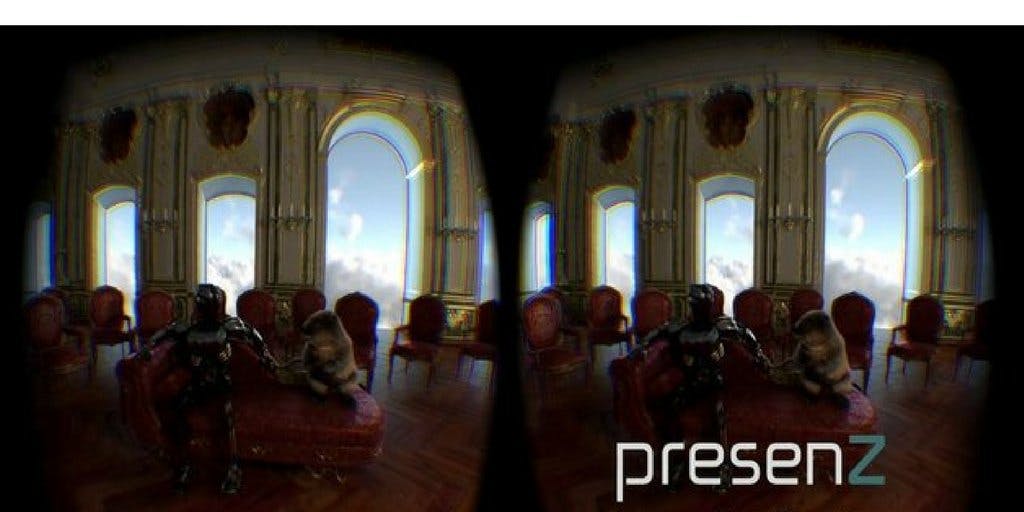 ON CLOUD NINE
Customization isn't the only capability that has impressed Honorez and crew. As mentioned, Nozon is also performing increasingly more of its rendering in the cloud, supporting jobs taking place on its on-site farm.
The need for such a hybrid solution was first felt when Nozon was initially testing Deadline. At that point, the team was juggling two big projects at once: a commercial for LeTV and a VR showcase for Komatsu.
"A lot of processing power was needed for both projects, and as they happened at the same time, they overflowed our on-premises render farm," explains Honorez. "Because of that, Deadline was used not only to render the projects, but also to manage all of the cloud work, synchronizing files and spawning render nodes instances on the cloud.
"As we almost exclusively use Alembic files in our scenes, we didn't have to deploy Maya on the cloud, and the generated asset files are very lightweight to transfer," he continues. "Combined with Arnold API in order to change paths on the fly, putting everything in place was incredibly straightforward. It's made things so much simpler at the studio since then."
VR AND THE FUTURE OF ENTERTAINMENT
Since that point, Nozon has fully embraced Deadline and utilized it on several other projects. It now stands as their only tried-and-trusted render farm manager: between local and cloud-powered rendering, Nozon has the capability to scale significantly whenever its growing workload demands it. "Deadline allows us to expand our computing power with a single click from the artist," Honorez affirms. "That kind of power can't be underestimated."
Between its continued worked on the PresenZ platform and the projects it builds using the tech, Nozon is poised to help drive VR quality and adoption across all devices.
"We see PresenZ as a viable way to bring immersive movies to their full potential, and that's an exciting thing," he explains. "However, what's more is that PresenZ doesn't only bring high quality images to VR; it will also bring hundreds of thousands of 3D artists and designers to VR. PresenZ allows them to create VR directly from their usual tools, which is why PresenZ could play a key role in VR adoption in the next years.
"It's certainly an exciting thought, especially when you consider the kinds of experiences people could create. We're thrilled that Deadline has helped us reach this point, and we're looking forwards to seeing where it drives us next…"