Animation Studio Nathan Love Readies for the Future with AWS
With a portfolio of projects starring everything from anthropomorphic body parts and claymation athletes to pop culture icons and psychedelic visuals, creative studio Nathan Love realizes compelling stories through innovative animation and design. For more than a decade, the collective of directors, artists, and producers has collaborated with brands, agencies and fellow studios to develop and deliver character-driven content with heart and humor. Until early 2020, the studio's work was completed from its New York City headquarters, but with a virtual pipeline built on Amazon Web Services (AWS), artists can now create from anywhere.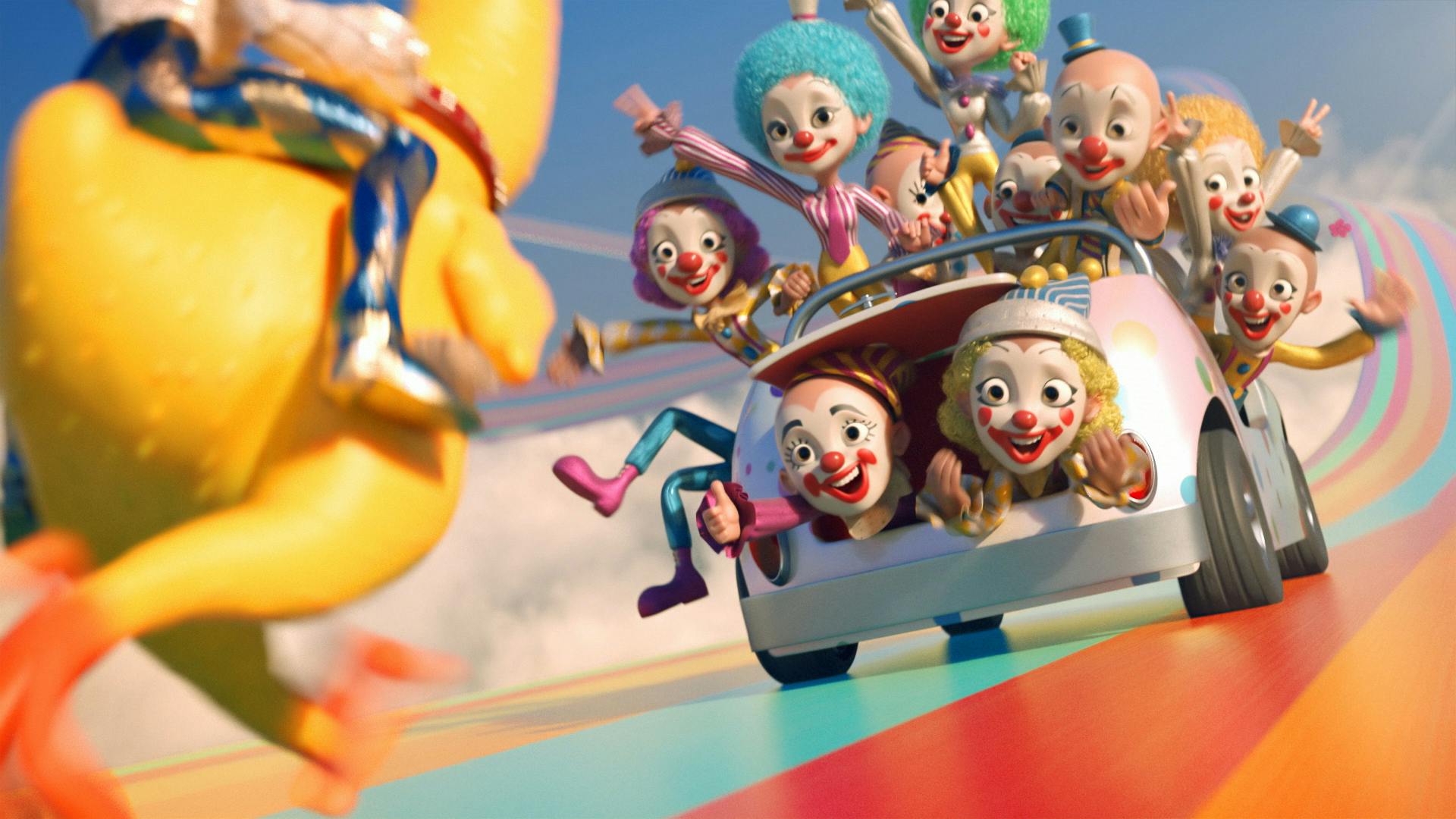 "Having moved our entire studio to the cloud, we're no longer tethered to the office. I can just as easily work from a cabin in the woods, even on high intensity projects," said Joe Burrascano, Founder and Executive Creative Director of Nathan Love. "Using AWS is a game changer. It has freed me from a lot of the headaches that come with being a business owner, and instead, I can focus on the creative." 
After evaluating various approaches and solutions to facilitate a remote workflow prompted by the COVID-19 pandemic, Burrascano chose to go all-in on AWS, including virtual workstations powered by Amazon Elastic Compute Cloud (EC2) G4dn instances and rendering with Spot Instances. The studio spent a few months testing the new setup, then put it into production at the end of Summer 2020. "My dream was to have hosted machines and not manage software, and AWS appeared with exactly the tools we needed; it was the only solution that checked all the boxes," Burrascano noted. "As we were learning how to use our new pipeline, AWS was simultaneously making it easier to start a production-ready environment, and the fact that our support team at AWS comes from a media and entertainment background was reassuring. They were proactive in helping us get where we needed to be, and now we're using our AWS-based pipeline quite effortlessly." 
Shifting to the cloud has made it easier for Nathan Love to scale in terms of both compute resources and talent. Depending on the project, teams can range in size from an army of one to more than 30 artists, and using AWS, the studio can equip each artist with the tools of their preference. It can also expand its talent pool globally. Burrascano explained, "We're an artist-driven studio, but investing in multiple unique setups can get pricey. Being able to access virtual workstations and software licenses on-demand is amazing. We can scale to the size we need and shut them back down. We can also better keep pace with technology and access more powerful equipment, which gives us a lot more capabilities within our budget, and we can work with great talent regardless of location." 
Nathan Love primarily uses Autodesk Maya for animation, with rendering done in Arnold. Modeling is completed in Pixologic's ZBrush and Foundry's Mari, and compositing is handled by Foundry's Nuke. The studio's partners also occasionally work in Autodesk 3ds Max or Maxon's Cinema 4D, in which case files are exported as Alembic caches into Maya for rendering through Arnold. While demand for 3D projects was high in 2020, the studio has seen an uptick in interest for 2D work in 2021 and is able to seamlessly create across both formats. For each project, the studio typically creates a piece of hero content that's also sliced into smaller chunks for different channels, including broadcast, digital and print. With AWS, multiple deliverables can be rendered on even short timelines, allowing the studio to turnaround comprehensive campaigns in less than a month. While the studio maintains a downsized location in New York City, it's abandoned the requirement that artists be in the same physical space to collaborate. 
"Cloud-based pipelines are the future and I'm excited to test and develop new workflows on AWS that we'll use for a long time. Animation is definitely having a moment right now with live action production being limited, and as we move into longer form projects, it's nice to have a system that will allow us to grow," concluded Burrascano. 
To learn more about creative production on AWS, visit: https://aws.amazon.com/media/production/