How FNX Technologies harnesses the Cloud to accelerate product development
Apparel is commonplace in everyday life, but for consumer goods brands, transforming an idea into a garment can be a surprisingly lengthy and inefficient process. Digital product visualization platform FNX (pronounced Phoenix) from FNX Technologies is challenging the industry's status quo.
Drawing from more than two decades of experience crafting cinematic 3D visual effects and AAA video games, FNX has developed an intuitive software solution that allows brands to accelerate product development while using industry-standard tools, including Browzwear, CLO3D, Blender, Alvanon, and BeProduct. Automating the technical aspects of deploying a robust 3D pipeline through web-native middleware, the FNX team is empowering brands and product development teams to enhance their creative process and quickly generate high quality, photoreal images without changing their workflows, ultimately getting products to market faster and more efficiently than previously possible. Behind the scenes, FNX is built on Amazon Web Services (AWS), which enables its powerful scalability.
"The consumer goods and apparel industry has been developing products more or less the same way for the past 100 years, based on a physical sampling process that can take upwards of ten months. Digital sampling processes are thus becoming the way of the future, and although going digital minimizes timelines and environmental impact, it can be equally complicated. FNX automates the tedious aspects of a 3D pipeline, and provides substantial benefits without requiring technical expertise. And by building on AWS, we're able to provide FNX users with predictable pricing and ample resources to quickly generate high quality visuals," said Darcy Reno, FNX CEO and Co-founder.
Having led considerable 3D pipeline efforts for major studios, such as DreamWorks Animation, where he capitalized on the scalability of cloud-based technology, Reno recognized an opportunity to apply similar principles to the apparel industry. In addition to helping brands gain efficiencies and larger margins, the FNX platform is tailor-made for e-commerce, an industry projected to surpass $4 trillion in sales in 2020. Users can develop patterns digitally in their content creation application, quickly output numerous iterations, and reuse assets for online marketing.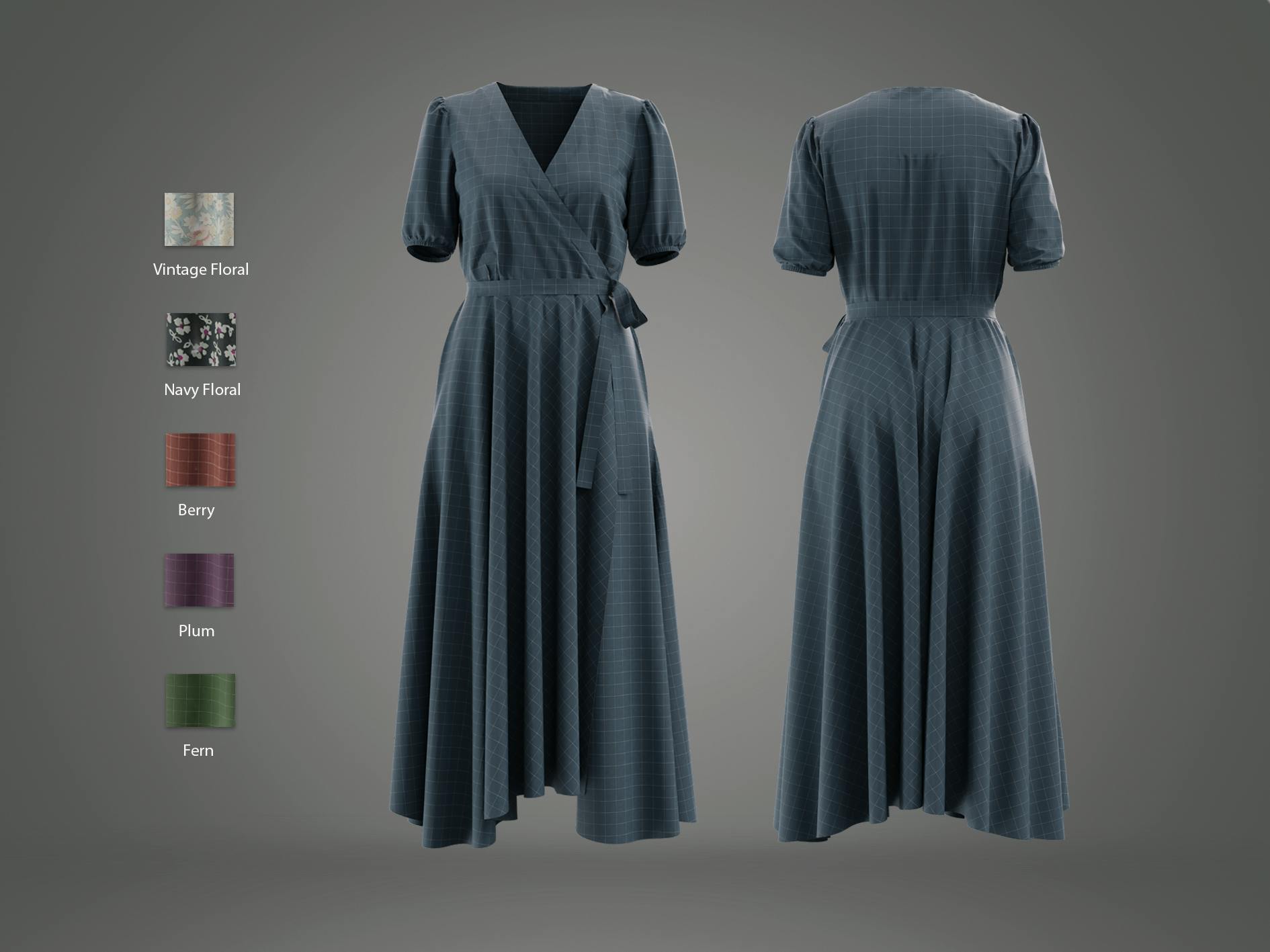 "A lot of brands still use local machines or private data centers to render designs; an approach which puts physical limits on how quickly they're able to scale their workflows due to hardware capabilities and capacity, as well as capital investments. Using FNX, product creators can work orders of magnitude faster in a way that's still familiar for them. For example, a single garment might require 100 hours of rendering to produce all the different style variations and colorways, and with FNX on AWS, higher quality and more consistent results can be achieved in minutes instead of hours," Reno explained.
Installed as a plug-in, FNX is quickly, easily, and securely integrated into existing workflows. It makes use of high-memory, high-CPU Amazon Elastic Compute Cloud (EC2), including economical Spot Instances, to render images. Among FNX's first customers is one of the largest companies in apparel sourcing that services more than 2,000 brands globally. Incorporating user feedback, the FNX team is developing new platform features to further democratize access to powerful 3D rendering pipelines, and is also exploring other areas of the apparel industry that would benefit from cloud-based automation.
"Using cloud is non-negotiable if you want to be a successful company. Simply put, if you're not cloud-native, your success is limited. I fundamentally believe that, and have been an advocate of cloud computing for years," Reno concluded. "Brands shouldn't have to build and own their own data centers when they can access the same, if not better, technology on-demand, especially for companies getting started with 3D today. We built FNX on AWS because it met all of our needs and is what the best developers in Vancouver work on. AWS is extremely scalable, comes with enterprise-grade security, and is backed by a team that was very helpful in making sure pricing was simple and predictable, enabling us to pass the same benefits along to FNX users."