Digital Kitchen Studios Scales Up with AWS Deadline
Image Courtesy of DK Studios
Full-service production company DK Studios transforms ideas, scripts, storyboards and briefs into captivating work for advertising and entertainment clients. Housed within Digital Kitchen, a creative and digital agency with a rich history in motion design, DK Studios shares resources with its parent company but directly services advertising agencies in addition to executing concepts developed by Digital Kitchen for brands and entertainment. DK Studios has offices in Los Angeles and Seattle in addition to the company's production team in Chicago, which houses a growing render farm that's managed by Thinkbox Software's Deadline render management software.
"I've been a huge fan of Deadline for a while so when I came on board a few years ago, I talked the team into trying it out; everyone fell in love," shared Chad Ashley, director of motion design, DK Studios.
"Deadline was so far ahead of anything else available and remains so today; it was a no-brainer that it was the right one for us," added Ross Dickson, head of IT, DK Studios.
Presently, DK Studios' Chicago datacenter leverages a dedicated farm of 75 Windows Workers and 10 Mac OSX Workers hosted on an HP Proliant server, along with any idle workstations to render jobs in Autodesk 3ds Max, Chaos Group's V-Ray, Adobe After Effects and Blackmagic Design Fusion. Deadline keeps the farm running smoothly, even as the team's workload creeps toward one million frames per month, a milestone DK Studios nearly surpassed in January 2015 as several long form projects hit at once.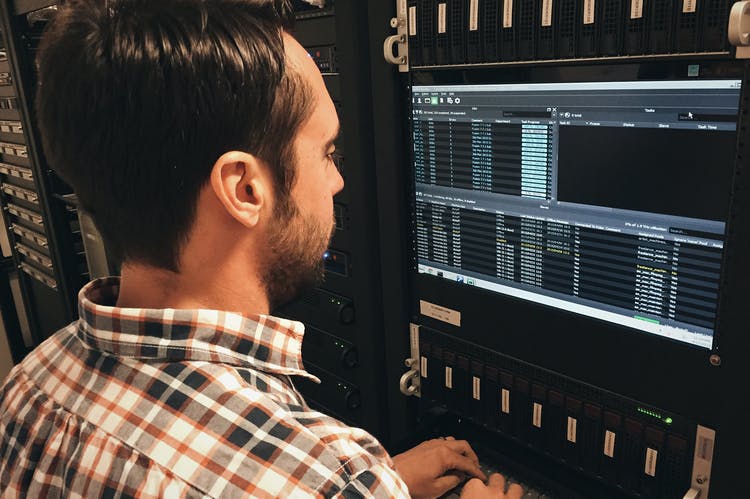 "I don't know what we would have done if Deadline's Jigsaw tile rendering feature wasn't available"
Ashley explained, "Unlike a 30 second commercial that is broken into smaller shots, we were working on an experiential project that averaged one to two minutes per shot, with multiple versions going to the farm at once. The amount of data and frames coming through in January was unlike anything we've ever experienced; I don't know what we would have done if Deadline's Jigsaw tile rendering feature wasn't available."
Dealing with resolutions larger than IMAX, on top of significant Fusion renders for the 3D material, pushed DK Studios' machines to the point that they kept running out of RAM and even their fastest hardware was taking upwards of five hours to render a single frame of a heavy 5K scene. Deadline's Jigsaw multi-region rendering feature enabled the team to break the massive canvas into more digestible sizes for the farm to handle. The team played around with the task and machine limits until they found the sweet spot and had the machines running continuously, including any idle workstations, which were launched as Workers when staff went home.
"The level of automation possible with Deadline is fantastic," said Ashley. "Not only can we offload some of the more tedious tasks like encoding and compression but the dependencies also allow us to work more efficiently. If we know a 3D render is going to finish at 2:00 a.m., we can preset it to feed directly into the loader in the comp rather than have an artist come in to babysit. Deadline is rock solid and we've been users for so long, we just take it for granted."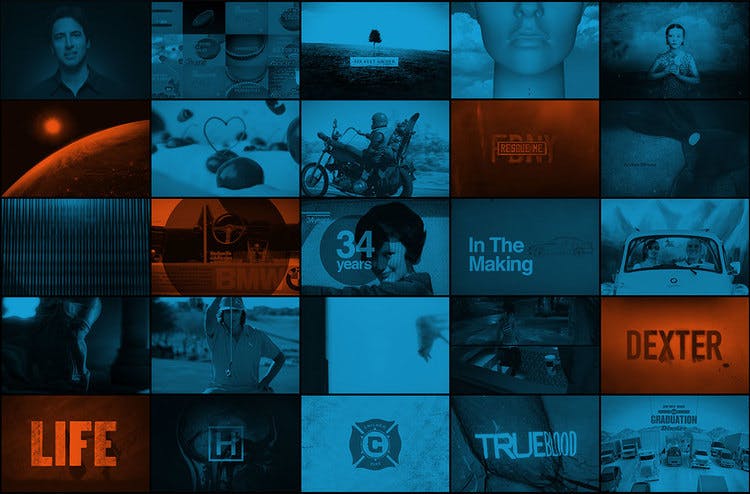 DK Studios has just started early testing with Deadline's Draft, a compositing and video processing tool that automates the creation of pipeline deliverables, which the team anticipates integrating with their workflow in the near future. In the meantime, DK Studios is focused on creating incredible 2D, 3D, motion design and main title work. Though the company already holds close to 100 Deadline licenses, they will likely be adding more soon.
"There's nothing out there that's even close to Deadline. The guys at Thinkbox are doing a great job making our lives easier and we are always really excited to see what comes with every new release," Dickson concluded.