TRADITION MEETS INNOVATION 
WHY CARTOON SALOON OPTIMIZES ITS 2D ANIMATION PIPELINE WITH DEADLINE
Image Courtesy of Cartoon Saloon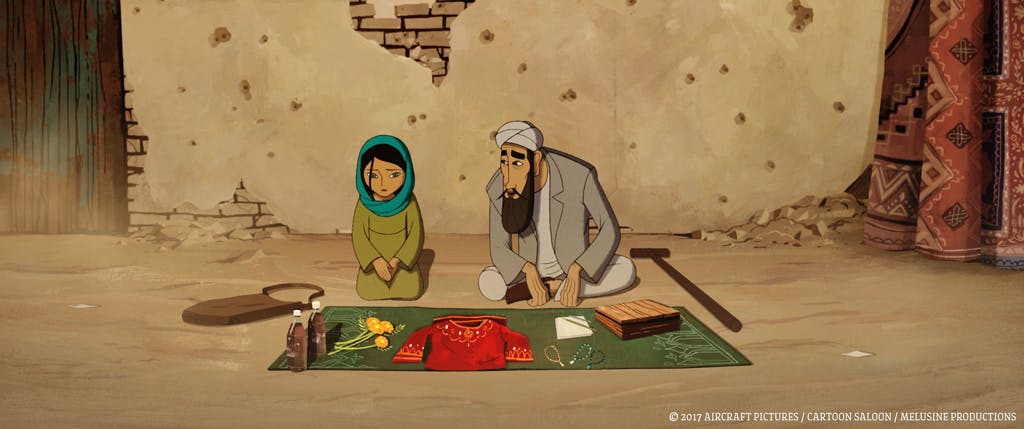 Though 3D, CGI animation has quickly become the norm across film and television alike, some studios are preserving traditional methods. These studios embrace the allure of hand-drawn, two-dimensional animation, which is made more practical by taking advantage of the latest technology.
Cartoon Saloon is one of those studios, and they've continued delivering 2D creations with dazzling, critically-acclaimed results. Based in Kilkenny, Ireland, the studio's two biggest films—2009's The Secret of Kells and 2014's Song of the Sea—were both nominated for the Academy Award for Best Animated Feature. Both films are immense creative feats, and reminders that classic 2D animation can be elevated to new heights via skilled animators and the latest technological enhancements.
Thanks to its success, the team has gradually swelled, reaching its largest size to date. With that increase in talent has come a wider slate of projects. Over the last couple of years, Cartoon Saloon has produced  both a Netflix animated children's series called Puffin Rock, as well as its next feature-length film, The Breadwinner.
Rendering requirements for 2D animation are typically much smaller than for 3D CGI creations, with fewer render nodes needed. However, Cartoon Saloon must still stay atop its myriad deadlines. They work hard to ensure that a larger workload doesn't lead to slower turnarounds. That's why Cartoon Saloon turned to Deadline when work began on Puffin Rock, providing a render management backbone to help drive the studio's success along a brand new pipeline.
MODERNIZING A CLASSIC APPROACH
Cartoon Saloon prides itself on keeping as much of its process in-house as possible, not to mention its ability to make major animated features outside of a typical film industry hub. The Secret of Kells was the first homegrown Irish animated film, and Cartoon Saloon has continued to emphasize that focus on showing exactly what's possible with 2D while many other studios opt for 3D animation.
"We do whatever we can to grow everything here. Puffin Rock is a good example. That was created by people in this studio here, made in Ireland with Irish voices and everything, yet we still managed to sell it to Netflix—and it's been translated into almost 30 languages now," affirms Mark Mullery, Cartoon Saloon's technical director and compositing supervisor. "We're trying to do the best we can, make it homegrown, have our designs and writing here, and keep it 2D… trying to buck the 3D trend a bit."
Puffin Rock has been a success for the studio, reaching a wide array of viewers around the world via Netflix and thus far spanning 78 brief episodes across two seasons. Narrated by actor Chris O'Dowd, the series spotlights two young puffins—Oona and her young brother, Baba—as they navigate their own little world full of nature and wildlife. With gorgeously painted backdrops and creature animation, Puffin Rock delivers feature-quality animation on a smaller scale.
However, times have changed, and the old way of doing 2D animation has evolved to include digital tools, with a larger and larger portion of the process done via computers and software. Now, Cartoon Saloon uses TVPaint for hand-drawn animation, and relies on Shotgun for reviewing and notes. Mullery recalls their quickly-outdated process from The Secret of Kells, less than a decade ago:
"It was made on paper. It was scanned in; the ink and paint were all digital, but the animation was mostly done on paper. That was at the very tail end of being doable," he admits. "When you think about it now, it seems really strange. That's incredibly expensive! You're shipping crates and crates and crates of drawings between studios, because one studio is handling the rough animation and the other studio is doing the clean-up. Your FedEx bill is huge."
As more and more of the process has gone digital, Cartoon Saloon knew it needed a new pipeline to handle their evolving needs, complete with a compact render farm. So as Puffin Rock began springing to life, the studio contacted Thinkbox to see about implementing Deadline as it forged ahead into an increasingly digital future.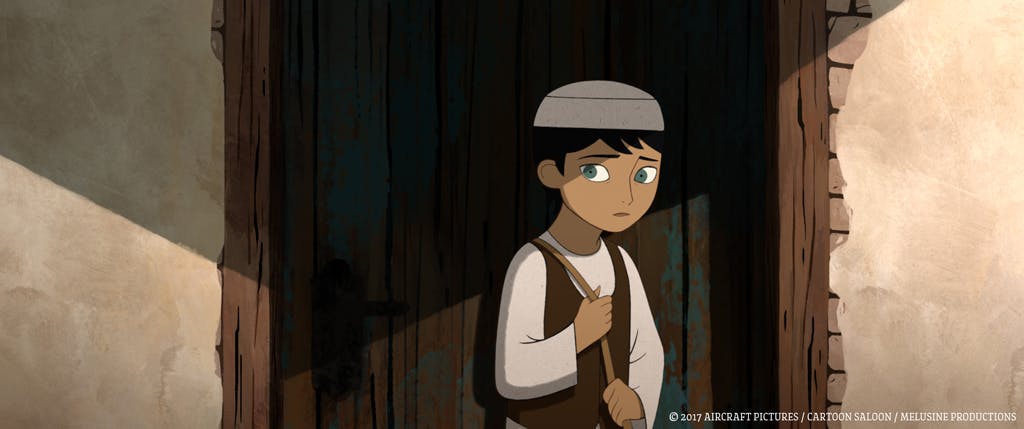 APPROACHING DEADLINE
"When we decided to install a render farm here, the main thing that excited us about Deadline was that Thinkbox already had a rudimentary Anime Studio Pro (now Moho Pro) plugin built," recalls Mullery. "We ended up developing it further with them; they expanded it for a whole load of purposes that we needed, and they were really, really very helpful in that way."
Mullery admits that his team was concerned about being able to tackle a project as large as Puffin Rock with a new pipeline and processes, and reached out to Thinkbox about some tweaks they sought for Deadline in regards to managing 2D animation renders. He found Thinkbox to be very receptive to the notes—and then had a working prototype back from them in about two weeks, showcasing the requested tweaks. "Once that happened, we knew Deadline was how we were going to run the series," says Mullery.
Following the first season of Puffin Rock, Cartoon Saloon's team expanded to include Python Developer Gary Chadwick, who expanded the studio's Deadline usage with an eye towards customization. With further tweaks to accommodate their pipeline, now artists can choose to only render select layers within a scene, and file naming and management is handled automatically to save further time. Mullery praises Deadline's extensibility, and says the extra work has gone a long way to improve their pipeline.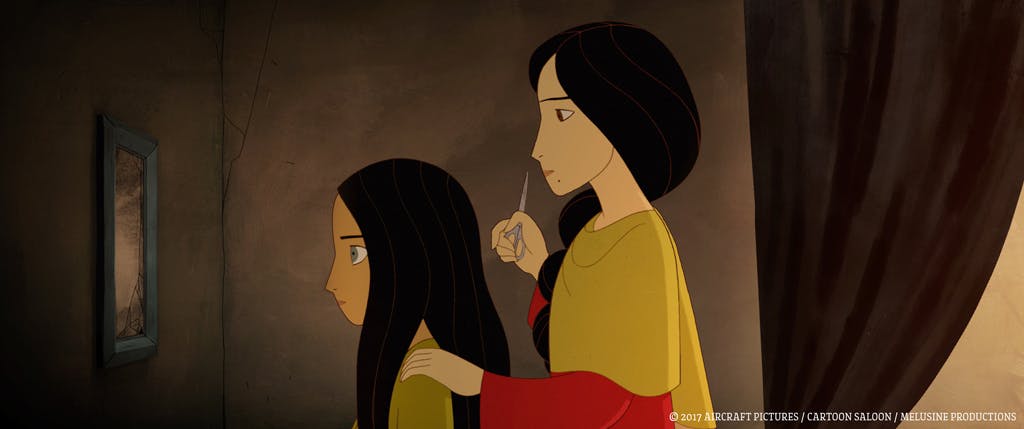 "Deadline's customizability makes it feel like it could be taken apart and put back together in any way," he explains. "What we really changed here was that we tried to make everything as predictable as possible. You can predict what a scene is going to be named, because you know it's the third scene in the fifth sequence, so then you can predict exactly what that job would be named in Deadline. In season one, before Gary joined, our own artists were entering things into it manually, and we needed an intern whose task it was just to enter jobs into Deadline."
Mullery admits that the rendering requirements for 2D animation are pretty small, but he still sees a big advantage to Deadline—not only in its speed and effectiveness, but also the ability to streamline the process for artists. Close integration with Shotgun, in particular, has allowed them to significantly automate processes, and allow artists to simply click a button for Deadline to "put everything in the correct place," affirms Chadwick. And due to their specific needs, Cartoon Saloon is able to keep a small local render farm and meet all of their needs.
"Deadline is incredibly cost effective for us: we have just four render nodes that we run in multiple departments, and a lot of different productions on them. Just four of them," says Mullery. "For a 2D studio, if you think about it in terms of wanting your artists to deal with less hassle and you want the whole thing to be automated in organizational terms, it's so incredibly cost effective—the price of four licenses."
"There was a lot of debate about this internally; conventional wisdom would say that a system like this had to be in the range of $30k with hundreds of render nodes" he adds. "But you can do it cheaply, and you can do it lightly with Deadline."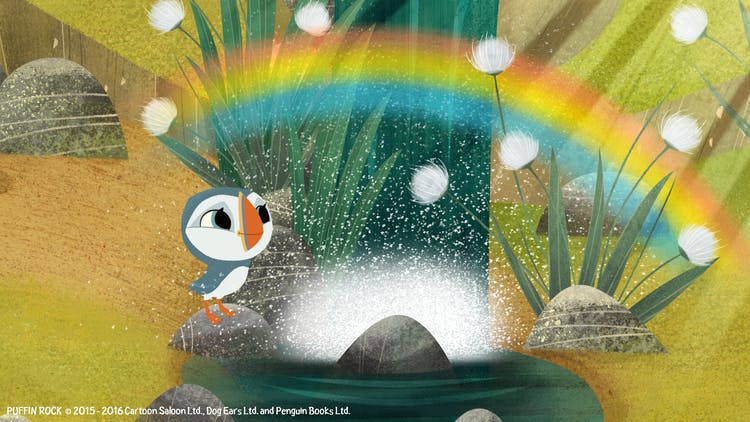 BETTER THAN EVER
Besides organizational enhancements, the biggest benefit Deadline has brought to Cartoon Saloon is the ability to squeeze out more time for iterations. Artists are now able to quickly pass their work back and forth for review, which can only lead to better-looking results. That might help explain why Puffin Rock grew to become astonishingly beautiful and packed with detail despite the typical rigors and tight deadlines of a TV production cycle.
"We had a lot of concern about how many takes an artist can spend on something: how many times someone can keep going back and fixing a scene," affirms Mullery. It's thanks to Deadline that we were able to maximize the number of retakes and make that process easier and easier. We were able to version and version and version and version. You can tell—you can just see the better result."
That same Deadline-driven pipeline has been huge factor in Cartoon Saloon's expansion, as the team is now taking on larger, more high-profile assignments. The studio likes to carry 60-70% of its workflow over from one project to the next.. Given Deadline's invaluable contributions to Puffin Rock, and now The Breadwinner, the software will no doubt continue to be an integral part of that pipeline moving forward.
"We know how Deadline works, and we know how to customize everything now," he says. "Deadline is the thing I don't have to worry about, basically. It's always there as the backbone."