Bru closes imagination gap with digital textiles rendered with AWS
Founded in 1995, international fabric supplier Bru Textiles distributes millions of meters of premium upholstery and curtain fabrics around the world every year.
The company's sizable customer base has been built by prioritizing quality, service, and strategic investment in technological advancement and operational efficiency.
As the use of augmented and virtual reality began to rise in the fields of design and manufacturing, and as consumers increasingly looked online to inform their purchasing decisions, the company's spirit of innovation led to the creation of Bru Digital, a dedicated digital research and development arm established in 2017.
With offices in Belgium and Ukraine, Bru Digital is comprised of developers, CG artists, designers, and stylists.
Leveraging technology and creativity, the team strives to close the imagination gap between digital visualizations and the corresponding physical products.
Their new venture, TwinBru, is a cutting edge service, offering photorealistic digital twins of Bru's extensive fabric library, rendered in a wide range of interior furnishing models. Utilizing the scalable computing power of Amazon Web Services (AWS), Bru has been able to create hundreds of thousands of high-quality rendered images, setting them apart as the digital leader within their industry.
As well as pre-configured content, TwinBru's services include model creation, scene configuration, and rendering. Bru's diverse customer base of manufacturers, designers, architects, wholesalers, and retailers can have TwinBru artists apply digital materials from Bru's vast fabric library to any model and curated into different 3D scenes.
The resulting scenes can be used to generate photorealistic images that are nearly indistinguishable from a high-end catalogue layout. These assets can be used in a range of online and offline applications including, but not limited to, printed collateral, digital furniture configurators, and virtual reality environments.
"With TwinBru, we're setting a new industry standard for digital fabrics. Consumers are increasingly making purchases remotely and they want to be confident in their choices, especially for big ticket items. When realistic visuals can be rendered quickly, as we're able to do on AWS, the decision process timeline is significantly reduced as projects can be conceptualized without the need for the physical fabrics," explained Ben Brabant, Bru Innovation Consultant.
"Beyond sales, the high caliber visuals can be used for marketing, customer validation, and rapid prototyping, providing further efficiency for brands."
To date, Bru has digitized more than 10,000 different fabrics through a high-resolution scanning process, and offers around 40 different prebuilt assets that can be customized.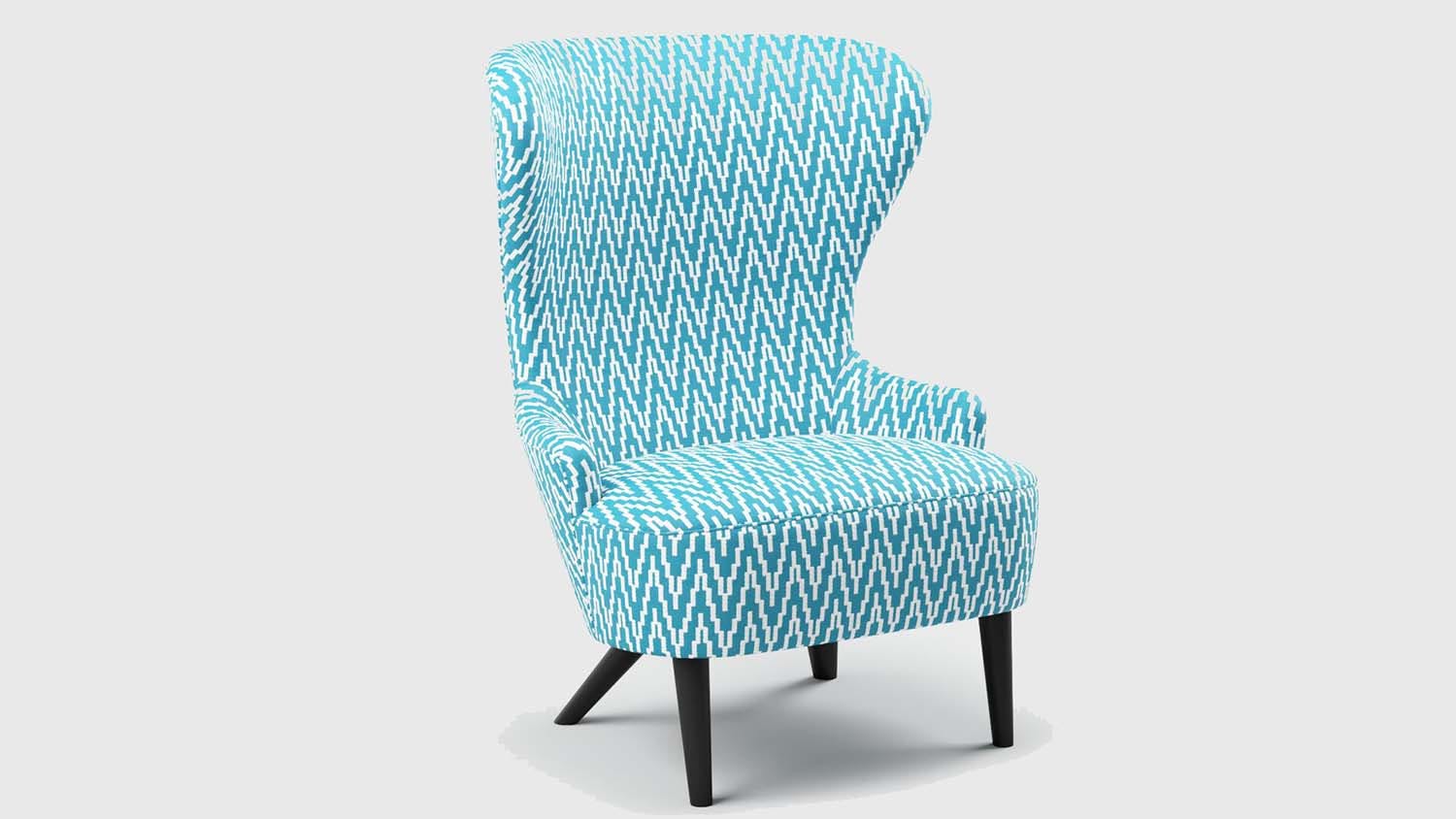 Alternatively, TwinBru customers can bring their own models, which artists rebuild from scratch and optimize for the bespoke digital fabric application process. For each TwinBru render, models and scenes are typically created in Autodesk Maya on local Linux-based workstations, then rendered in Chaos Group's V-Ray on Amazon Elastic Compute Cloud (EC2) Spot Instances, with render management handled by Deadline, software developed by AWS Thinkbox.
Assets are managed through a proprietary internal system and stored on Amazon Simple Storage (S3).
"We tend to do our renders in batches, so using AWS is ideal. We don't have to plan out our schedule far in advance to make sure we have enough physical compute. So far, we've peaked at 400 simultaneous instances on AWS, far more than the five local machines we have. When we're ready to render, we can easily scale with the cloud and don't have to worry about maintaining our own servers," said Bru Lead Software Engineer Koen Verwimp.
"When we first started digitizing fabrics, we only used on-premises resources. Once we started using AWS and figured out the right solutions for us, it opened up a lot of functionality; it has been exciting to learn new ways of working."
"Our ability to experiment has increased with AWS," concluded Jurgen Goris, Bru Senior Software Engineer. "If we want to try a different approach, we can fire up an EC2 instance and test it out with minimal cost. It's incredible to be able to work this way without investing in hardware. We're continually fine-tuning our use of AWS, and, based on our experience thus far, are definitely looking at ways to further integrate it into our workflow."
For more information about TwinBru, click here
To learn about how creators are building on AWS, click here