BARNSTORM VFX SCALES TO AWS CLOUD FOR AMBITIOUS VISUALS
AWS Thinkbox Deadline and Amazon EC2 Spot Increases Studio's Farm Compute Power 77x
Boutique visual effects house Barnstorm VFX specializes in creating high-end visuals for episodic television, including Starz's "Outlander," Amazon Studios' "Man in the High Castle," CBS' "Strange Angel" and HBO's "Silicon Valley." Founded in 2011, the mid-sized Burbank-based studio began using AWS Thinkbox Deadline in 2014 to manage its on-premises render resources, which include ten dedicated nodes and up to 30 artist workstations. To meet the increasing demand for large-scale 3D projects, Barnstorm started rendering on the AWS Cloud in 2017 and continues to rely on the Amazon Elastic Compute Cloud (EC2) Spot Instances for complex renders, with nearly all of their 3D rendering completed using AWS Cloud.
"Deadline is really open so we have a ton of flexibility to customize and manipulate the code for our specific needs. When we wanted to take on more ambitious work, cloud seemed like the best option for scaling our render capacity. We have a limited machine room footprint and physically expanding our farm would not have been feasible," said Erik Nelson, Head of Technology and Senior Pipeline Engineer at Barnstorm VFX, who oversaw the implementation of Deadline and the studio's extension into the AWS Cloud. "We looked at a number of cloud solutions and ultimately went with AWS due to turnaround speed, pricing and ease of use through our existing Deadline infrastructure."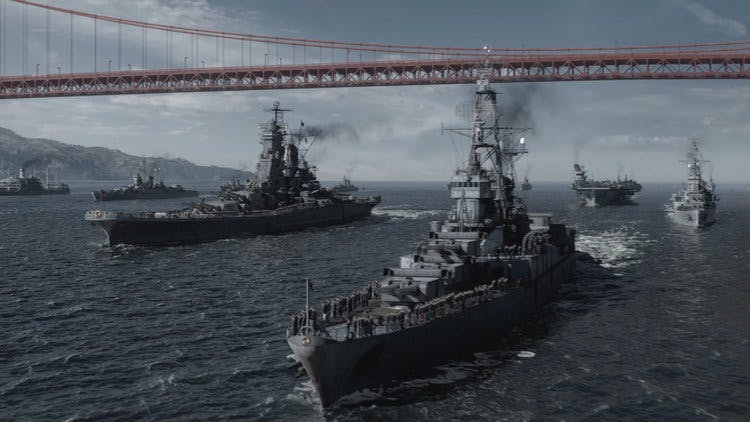 As Barnstorm's projects have grown in terms of scope and quantity, AWS Cloud has provided access to the necessary resources to keep pace with client demands. After conducting extensive research in EC2 Instance types and running compute/cost ratios, Barnstorm Co-founder Cory Jamieson has zeroed in on the studio's sweet spot for making the most of cloud-based resources; he shared, "Our highest simultaneous utilization of EC2 Spot Instances equates to about 77x the computing power of our local farm. We would need 760 more comparably-equipped machines to achieve that sort of scale in-house; that would require 15 server racks of networked render nodes, which would occupy the entire first floor of our office, and increase our overall power consumption by 15x. With AWS, we have access to what we need in an instant, without the multimillion-dollar physical overhead."
Barnstorm's primary tools include Adobe After Effects for beauty work, Foundry's Nuke for comp, and Blender and SideFX's Houdini for 3D content creation; the studio also uses Autodesk Shotgun for tracking and Arnold for rendering. Custom submission tools from Blender to Deadline and AWS Cloud allow for fast iteration and quickly pull shot data from Shotgun, allowing artists to focus on creating art and not worry about managing the pipeline. Though Barnstorm's local workflow is Windows-based, the studio is able to use a Linux-based workflow for cloud rendering, providing artists with a familiar working environment while also capitalizing on Linux cost efficiencies.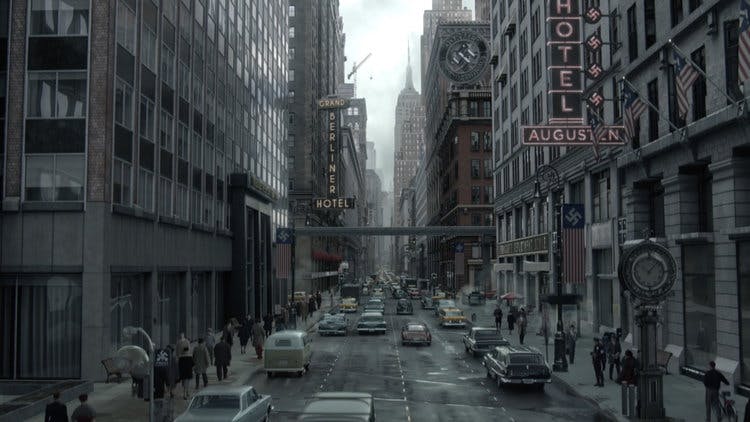 "Using AWS to scale allows us to have a smoother iterative process since we can quickly develop new looks without entirely bogging down the farm. We've rendered things with EC2 Spot Instances that required way more RAM than anything we have in our office and our artists are able to render up to 10x as many versions," Nelson explained. "With AWS, we always have capacity."
In addition to providing the conduit to the AWS Cloud, Deadline helps Barnstorm make the most of its on-premises resources through distributed rendering. This allows the facility to use all of the available compute and quickly open a new render worker on a workstation that's not actively being used by an artist. If Nelson and his team run into any issues, the AWS Thinkbox team is ready to troubleshoot and problem solve.
"The tech support at AWS Thinkbox is unbelievable," Nelson concluded. "At Barnstorm, we're constantly trying to figure out what's next in technology so we can continue to grow and evolve – we don't want to get complacent. With the Amazon and Thinkbox teams, I feel like I'm discovering something with people who want to accomplish the best possible outcome as much as we do. They're awesome."