Arcana Studio Turns to AWS for Cloud Rendering on "Go Fish"
Arcana Studio began life in 2004 but quickly grew to become Canada's biggest comic book publisher, putting out hundreds of graphic novels and growing a large portfolio of original intellectual property (IP). Nine years down the line, the studio's ambitions grew beyond the printed page, and in 2013, the company began working on feature-length CG animated films for the first time.
Arcana Studio has now released several animated features, including Pixies, The Steam Engines of Oz, and a trio of Howard Lovecraft films. As a small team of just over two-dozen in-house employees, Arcana Studio makes the very most of its hardware resource and talented team to create films at a standard that matches up with much larger studios.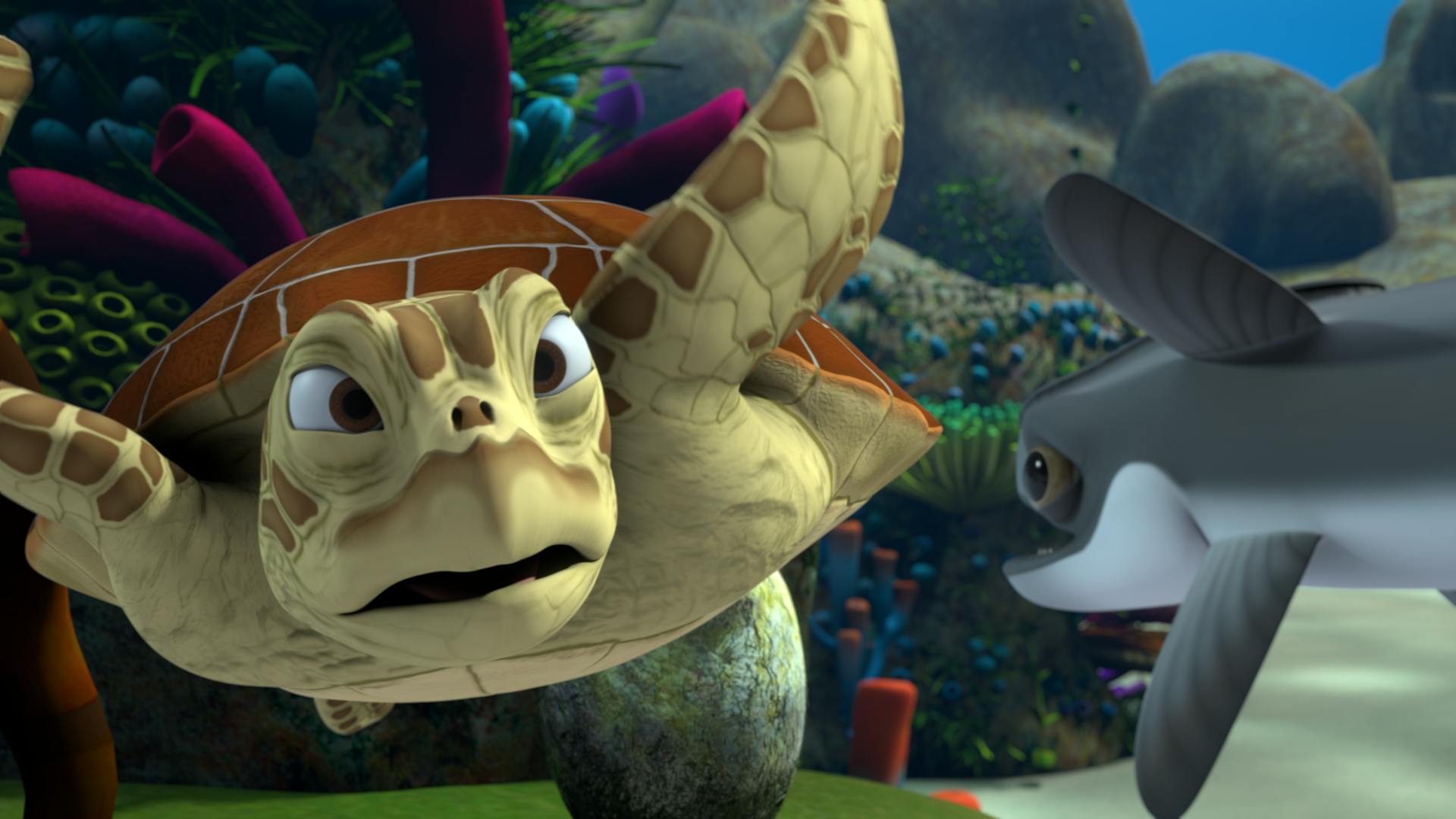 That desire extends to rendering resources too, as Arcana Studio needs the flexibility to render and re-render frames quickly and keep lean, whilst ensuring projects stay on schedule. Before starting its latest feature project, Go Fish, Arcana Studio turned to AWS Thinkbox cloud rendering to help wrangle its rendering needs, enabling critical cost-saving features and providing easy access to cloud rendering as needed. 
Turning to Deadline
Go Fish features the voices of YouTube star Justine "iJustine" Ezarik, as well as noted actors Mark Hamill and Ron Perlman, and charts the adventure of a young parrotfish who journeys into the ocean with his friends to save their beloved home.
CG supervisor Aaron Strasbourg, who joined Arcana in mid-2018 before the production started, immediately recognized the need for render management software to aid in their own impending adventure.
"We were using Backburner for a while, not being able to resubmit to the farm to finish shots really slowed us down!" he says. "When I came on, I said: we really need to get something else, otherwise we're not going to finish this film on time."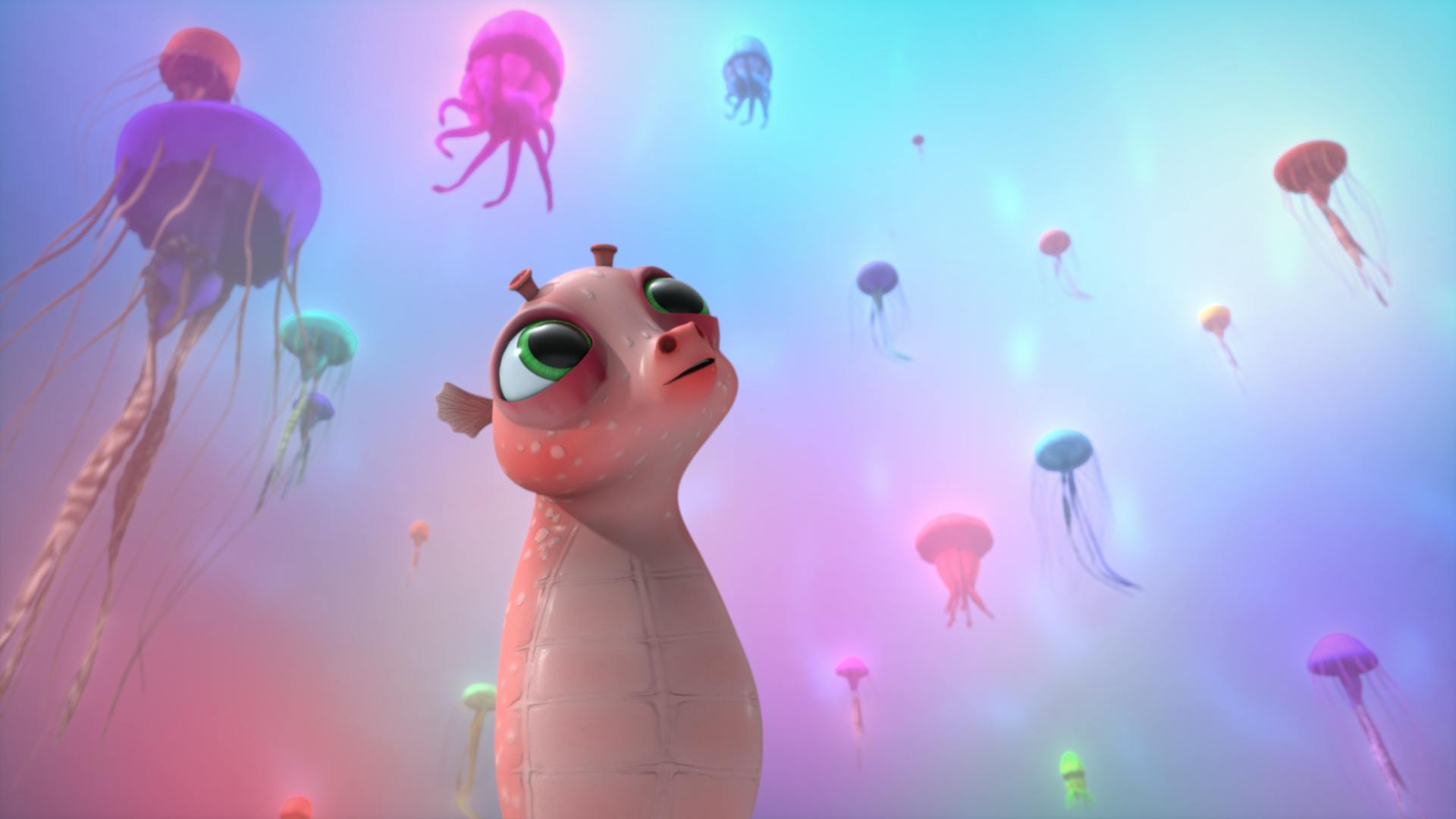 Strasbourg had picked up some experience using Deadline from previous positions at other studios, and he knew that it had the features and capabilities needed to help Arcana stay atop its significant render needs—upwards of 100 shots per day.
"I've found Deadline to be especially helpful with the power-saving feature, where you can basically turn off your farm when it's not being used and turn it on when it is," he recalls. "That's super nice!" 
He also praises the ability to keep tabs on all of the machines on the farm, including details on their respective hardware and capabilities, as well as being able to write script jobs into the pipeline. It's a feature that Arcana Studio is embracing as it deploys a new pipeline built around Deadline, designed to streamline processes for artists and speed up turnarounds. 
"We are moving to a brand-new pipeline which uses Deadline very heavily, to the point where we don't even have render layers anymore," he says. "We've built our own custom UI where we can pick what's going to be in the shot. With it, we can have around 20 layers in the shot and send it to the farm; the farm will then build all the layers itself in Deadline, and submit all of the layers and render it by itself. It's very Deadline-centric."
Cloud-powered
That pipeline was still a work-in-progress during production on Go Fish, and there were times when Arcana's 30-computer local farm struggled to keep up with the daily demand. That's when Arcana Studio turned to cloud rendering via Deadline and AWS. With a need to re-render many shots, Arcana tapped into additional rendering power provided by AWS to build upon its local rendering capabilities. 
"It was actually really easy! When we submit renders to the farm, the Amazon machines just start picking it up" says Strasbourg. "That was a very relieving process in the middle of a hectic workflow."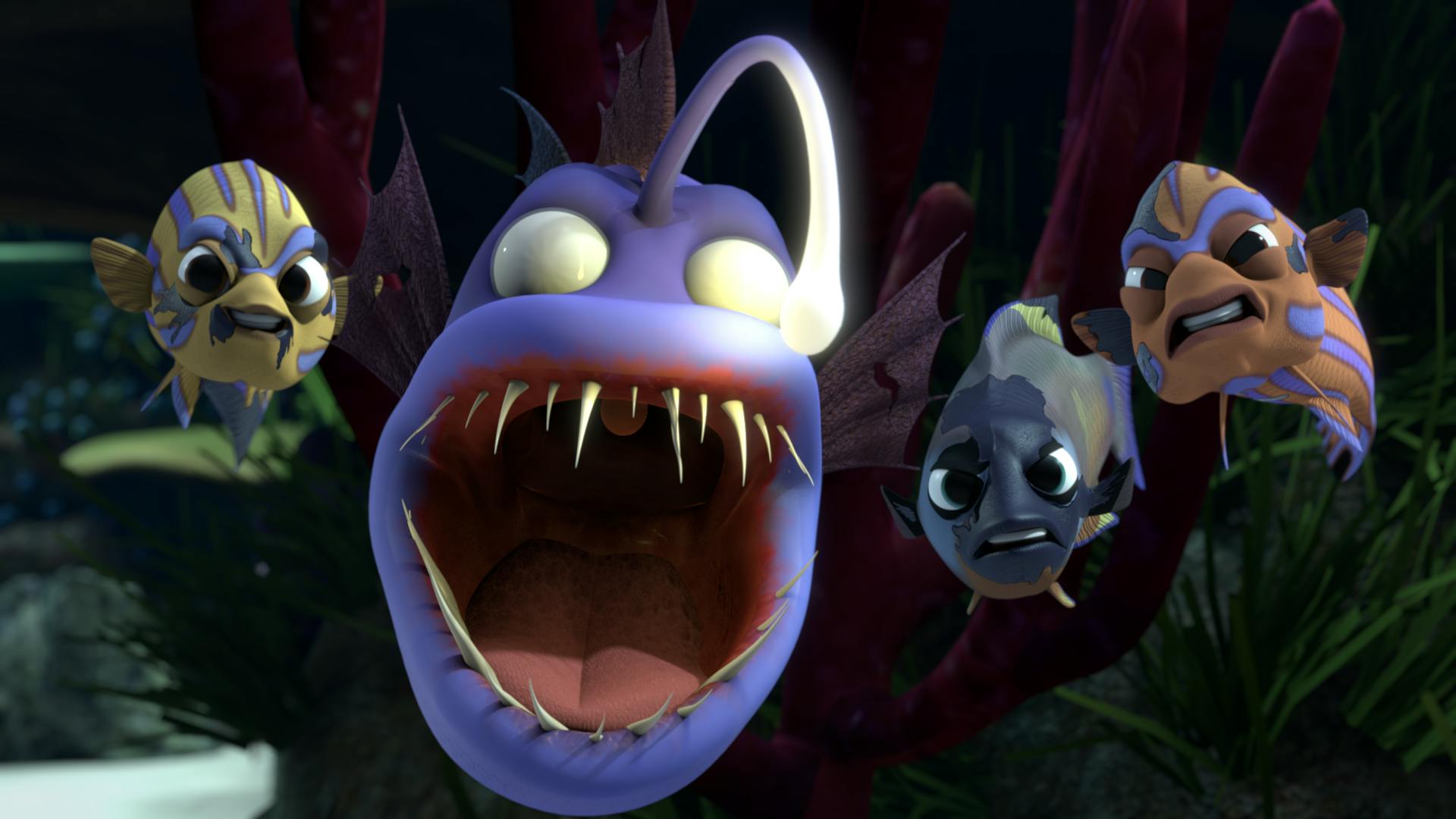 Arcana had previously tried to scale their rendering with a different cloud provider during an earlier production, but received a lot of shots that had errors. This time around, using AWS and Deadline, Arcana saw only benefits from the power of cloud rendering.
"Once we were set up, we could re-render things pretty quickly," says Strasbourg. "We discovered that the machines we scaled with were around six times faster than anything we had in-studio, so we ended up sending the heaviest shots to the cloud, and everything else we just did locally. It was nice to be able to get the renders back and see what we had to change quickly, rather than wait a full week."
Arcana Studio is expanding, with an eye to adding several employees in the coming months as it works on two new animated features. The company recently doubled its footprint by moving into a much larger studio and is boosting its local rendering capabilities by replacing its custom machines with HPE BladeSystem servers.
Even so, as the team's ambitions continue to grow, cloud computing could help play a role once more. It certainly has helped Arcana Studio overcome past hurdles, according to production manager Brady Keeler, and empowered the team's creative energies.
"Upload and download speeds have skyrocketed in recent years, and we can do far more with the cloud now," says Keeler. "For a small studio, that has really helped us grow, and I think a lot of other small studios can attest to that."