The impact of the cloud on the VFX industry
As more studios are moving from experimenting to adopting cloud technology and cloud-based workflows, the effect of the cloud on the VFX industry has become tangible. In this blog post, industry experts comment on four ways cloud services can change studio considerations, both from a technical and human perspective.
1. Sourcing talent
Studios want to work with the finest talent they can source, and when a production or timeline demands it, they need to scale quickly. To manage this, studios have been known to fly artists in from all over the world, provide accommodation, and bring them into a team…often at a high cost. The advent of Virtual Workstations for content production allows artists to work remotely and plug into a studio pipeline and project. For a studio, this means that specialists or a scaled up workforce are now possible 'on-demand'.
"There's a big race for talent, talent is scarce, making sure that you can find the right talent no matter where they are and stay connected all the time, to me, is one of the biggest advantages of the cloud." – Don Parker - VP Shotgun 
2. More power, More iterations
Having the scalability that Cloud Rendering provides can offer studios the flexibility to scale compute resources and power, removing the constraints of physical machines on-site. This also allows artists to iterate and create faster, while spending less time chained to a desk waiting for a render to come through.
"You are at the end of a project, you are on your eleventh hour and you are waiting for a render to come through because you want to get an iteration out. I know that that seems small but when you've got a whole crew of 300 to 400 people working on a project, it's a big deal, and it certainly makes a difference. It allows them to focus on what they want to, which is working on the creative, it makes them happier, it makes a happier place. So just that human element, of being able to iterate more quickly is pretty big." – Michelle Grady, EVP, Sony Pictures Imageworks  
3. Shifting of production costs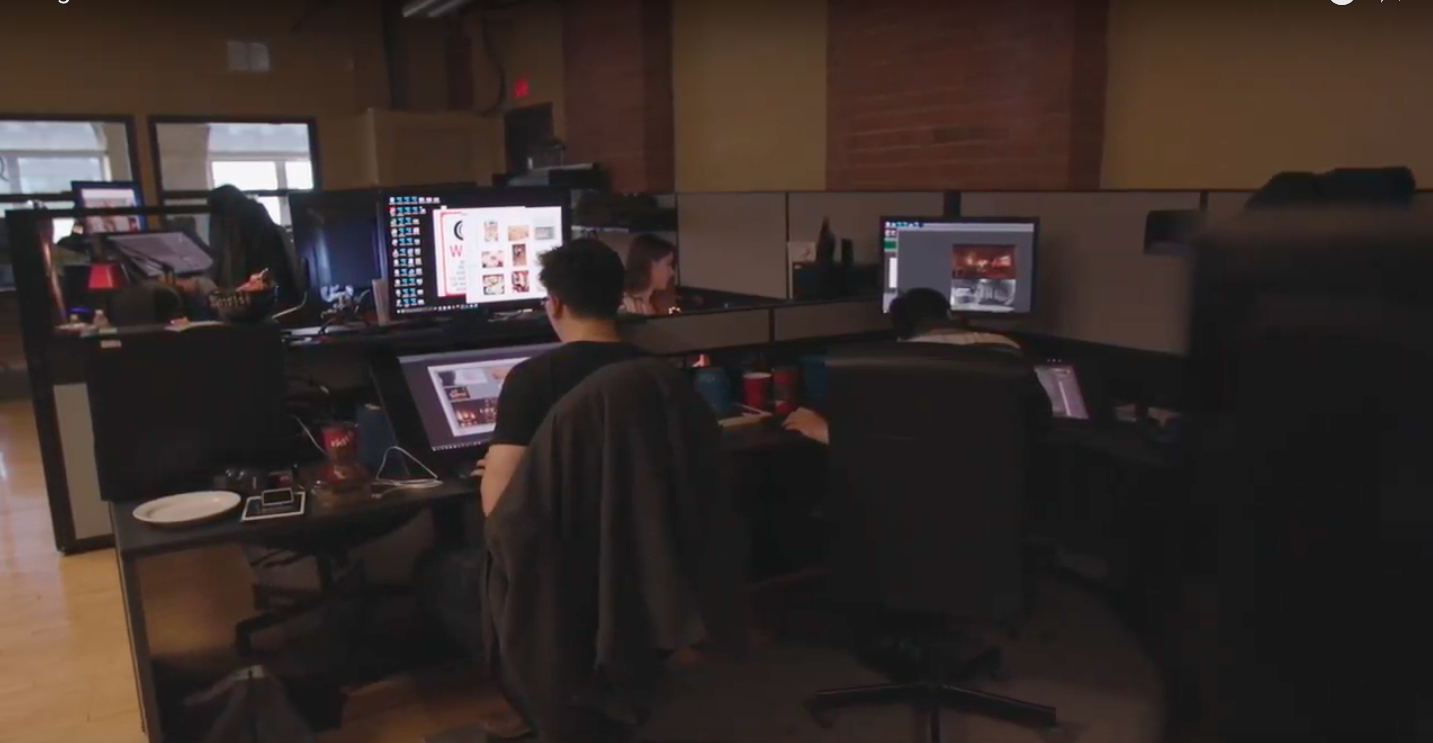 For studios like Tangent Animation, working with cloud infrastructure allows them to plan and shift costs to more appropriate parts of the schedule. They can spread their budget and instead of worrying about capital expenditures at the beginning—or adding to their on-premises render farm capacity—studios can streamline the cash flow and production process.
The reduction of on-premises space also has a clear effect in terms of brick and mortar costs.
"Brick and mortar is an overhead cost, I'd rather pay artists. Because it is not the building that creates the movies, it's the artist and the technical people." – Jeff Bell, COO, VP and Producer, Tangent Animation
4. Conclusion
The cloud is here to stay and its adoption in the VFX industry is only going to increase. Many studios are already reaping the rewards of utilizing cloud technology. From small studios setting themselves up as Cloud-native to established studios with many years of experience transitioning to future-proof their business, the impact of the cloud on the VFX industry touches every facet of a studio's daily business and represents an exciting way for studios to achieve more.
If you want to know more about the impact that the cloud could have on your studio get in touch.